The Swiftsure Group provides fully integrated automatic data collection solutions to help oil and gas facility operators track workers and equipment at both on-shore and off-shore sites. Its RFID-based solutions range from tracking equipment spares for day-to-day operations to verifying personnel at muster points during cataclysmic disasters.
Swiftsure's solutions enhance security, safety, compliance, cost controls and productivity for oil and gas operations. Its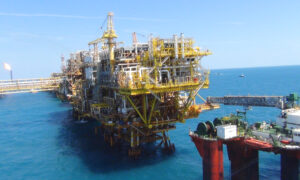 solutions automate people and equipment identification, linking to local or remotely located backend event management and workflow software.
Swiftsure integrates personnel identification technology with reliable hardware and powerful resource management software. Its international partners give it multinational reach.